Day of German Unity
In the heart of Berlin lies the famous Brandenburger Tor. It is not only a famous tourist attraction but also an iconic symbol for the city of Berlin and German Unity. Locals and visitors love to hang around and relax in the lavish parks surrounding it.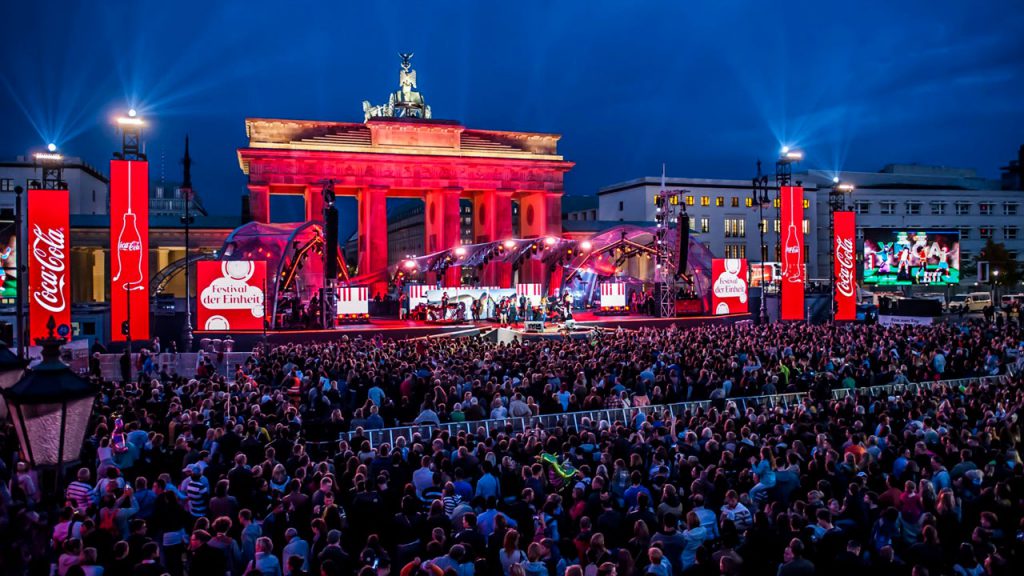 Coke Festival of Happiness
From 2008 on wards Coca Cola hosted several events and festivals around this area. Jörg and Christoph from ZFK Communications planed and organized these projects and I had the great honor to create the animations for the gate, as well as putting my skills for the event video walls into action.
We placed 20 large video walls around the festival area filled with content. It was fun but demanding to create the animations for it, some as large as 20m². The guys at Burmester then build the LED Walls using Pandoras Box. One million people attended this event.
Berliner Zeitung, 25 Years
Urbanite, Festival of Happiness 2013
Presseportal, Sound Up Festival 2011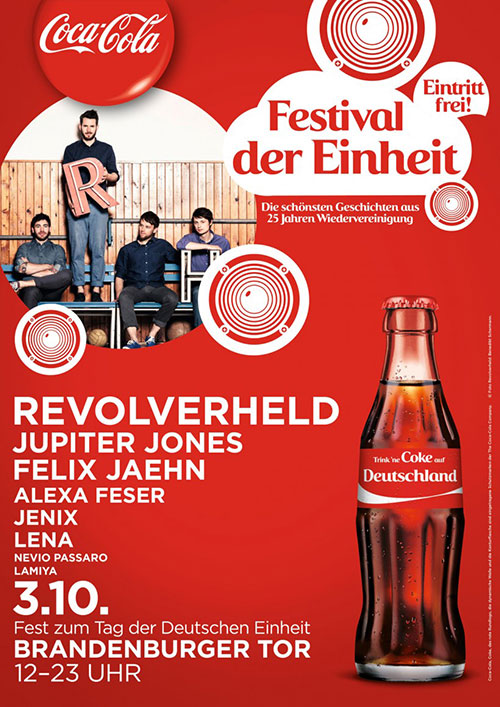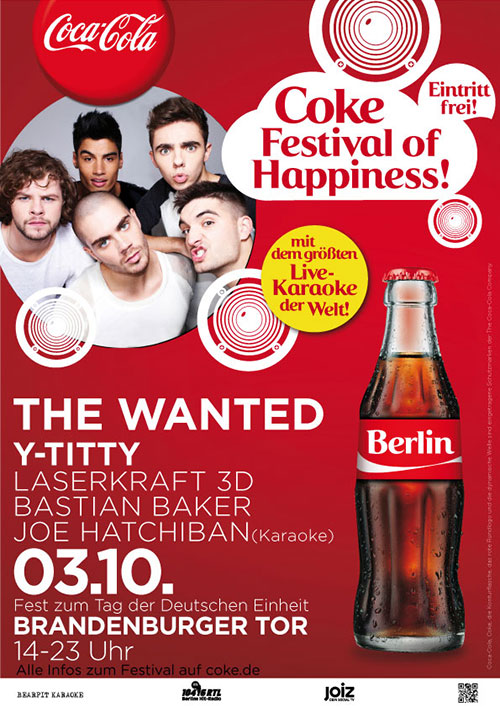 EM & WM Fanmeile
Going to public screenings of important football matches is hugely popular in Berlin. In 2014 and 2016 was Coca Cola main brand partner for these public free events. To guide the crowd LED Walls with relevant information were installed. Of course, we used the opportunity to transport Coke CI.
Welt, WM 2014
Morgenpost, EM 2012