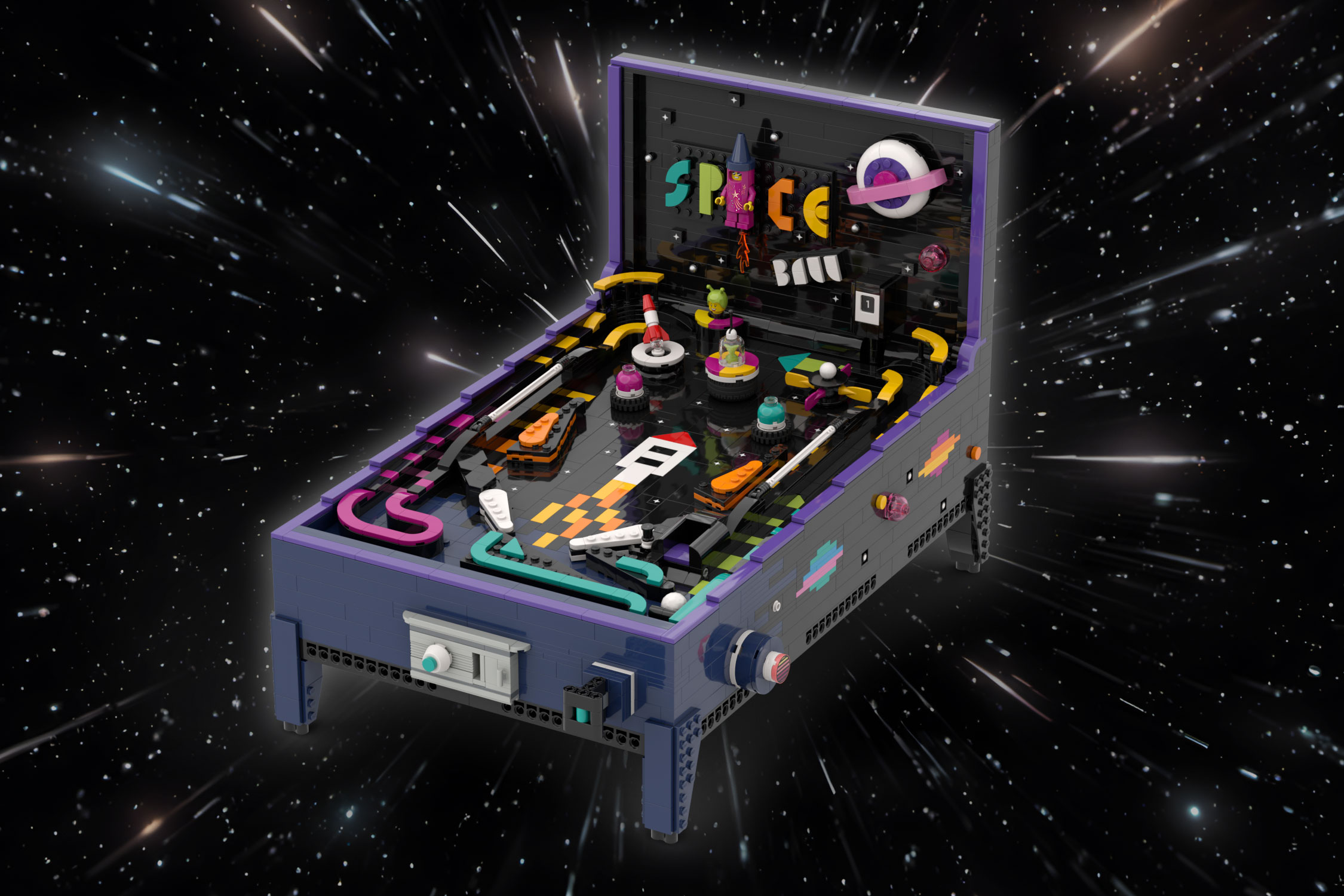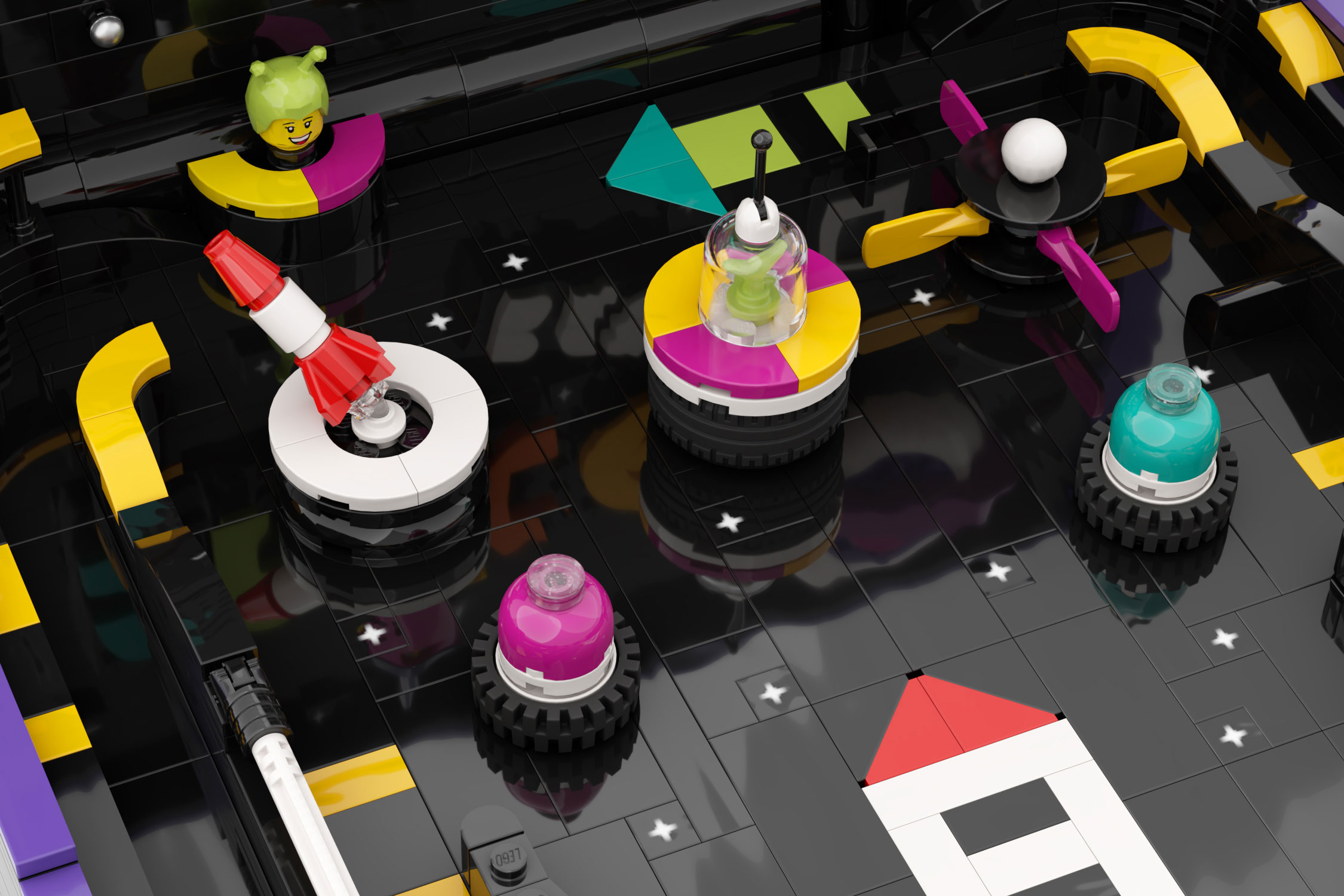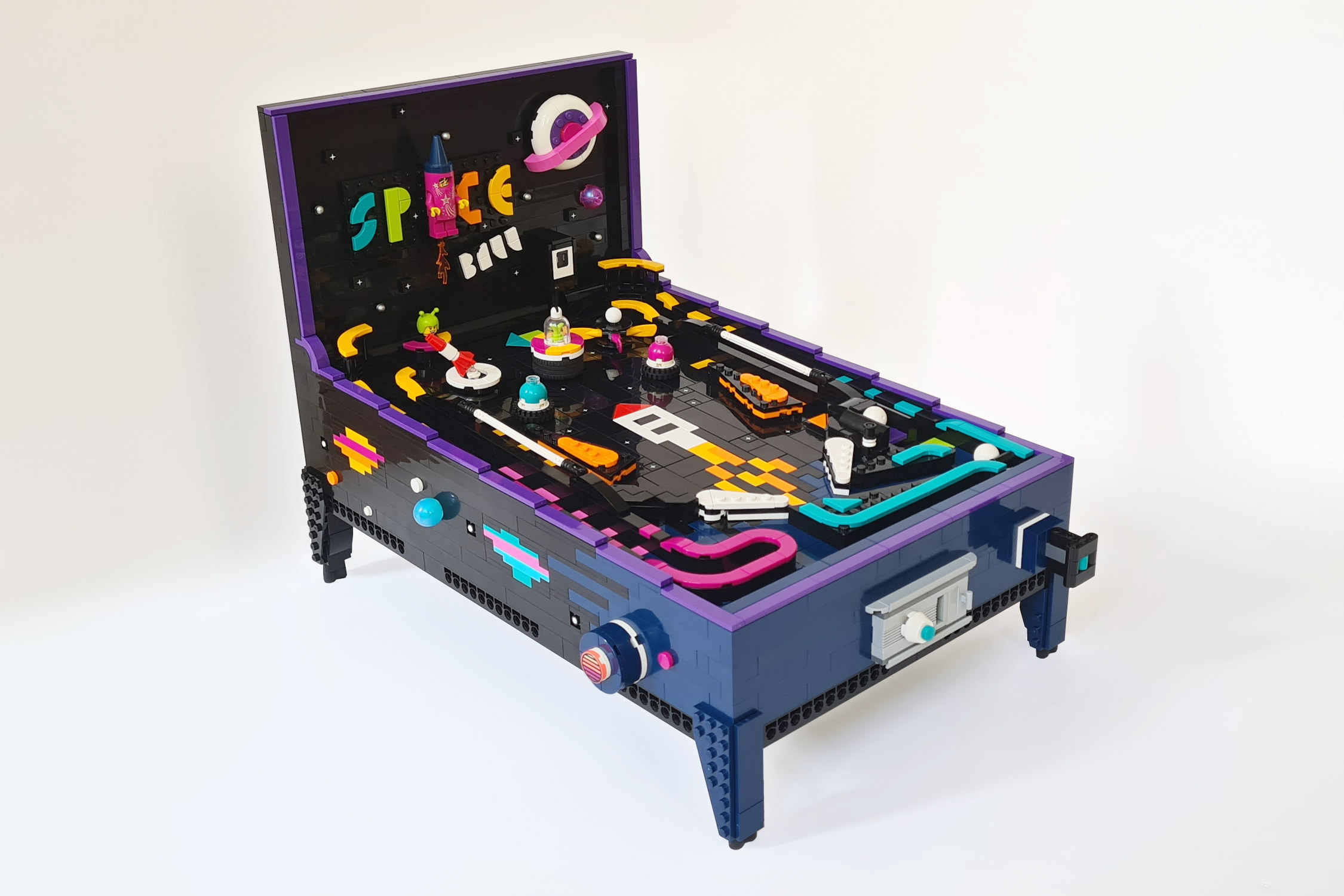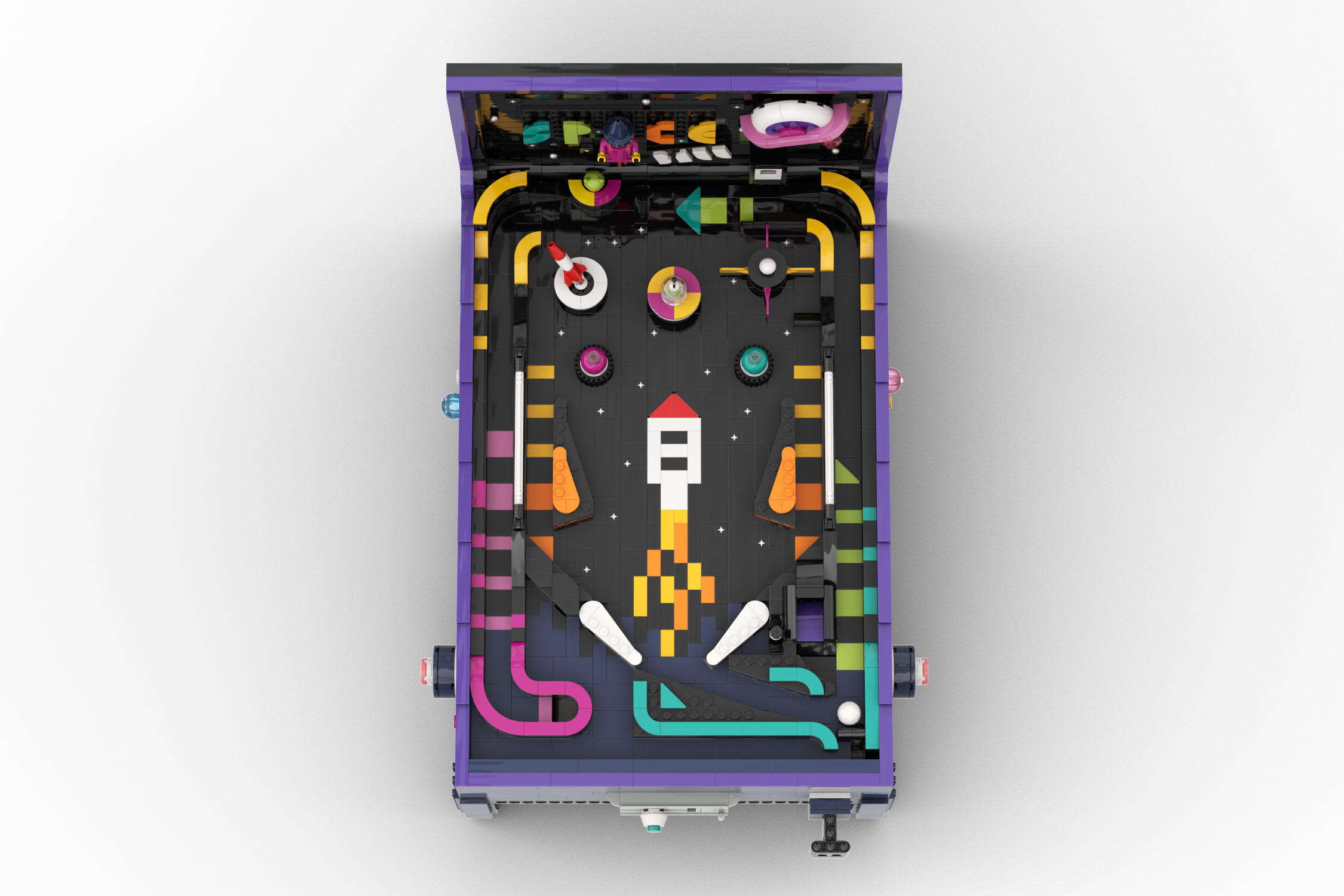 Live is live
In the past six months, we have been working on our first Lego Ideas project.
Now it's live! Check it out.
About
Our small, shiny mechanical pinball machine, made of 2160 pieces, doesn't just look like the original bigger ones – it is also playable! Invite your friends and see who collects the highest score by hitting the turnable wheel in a spacey atmosphere!
These are the features:
Full functional plunger and flipper buttons
Score counter connected to the playfield
Game over hole and ball slot
Ball return and supply
Adjustable height of the stand to incline the playfield for more or less challenge
Obstacles on the playfield to direct and push the ball
Model size: 41 x 29 x 29 cm / 16,1 x 11.4 x 11.4"
3D
After we built the pinball machine, I used the Studio 2.0 software from BrickLink to rebuilt it in 3D and render it.
Support us on Lego Ideas