30 years Federal Environment Ministry
In 2015 The Federal Ministry for the Environment, Nature Conservation and Nuclear Safety (BMUB) hosted the "Festival der Zukunft" a large public event for its 30 year anniversary. This event was organized by Vagedes & Schmid, more than 6000 people attended this event. To create an impression for the client I was assigned to create several visualizations.
For this project I created the 3D visuals, using 3dsMax, for the successful project tender. A key was to build this full 3D model under a tight schedule in close cooperation with the client agency. Additional visualizations show position of the massive rostrum in the auditorium of EUREF-Campus, Berlin – the venue of this event.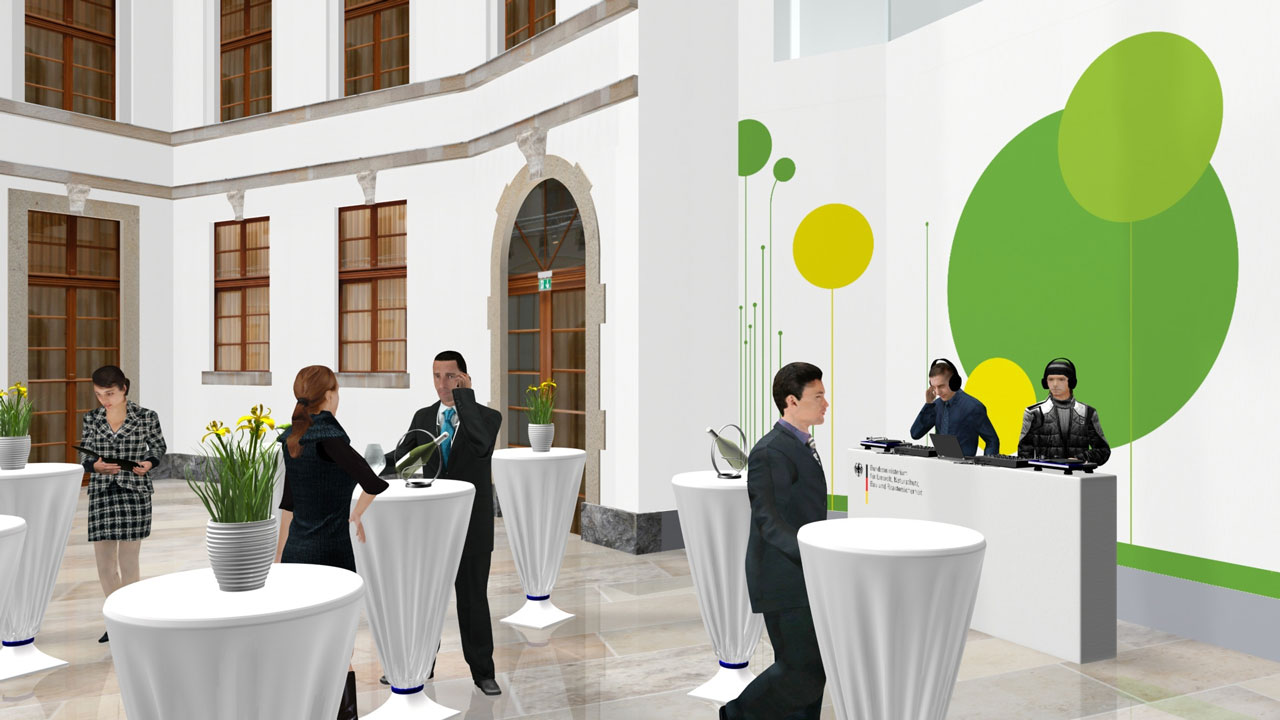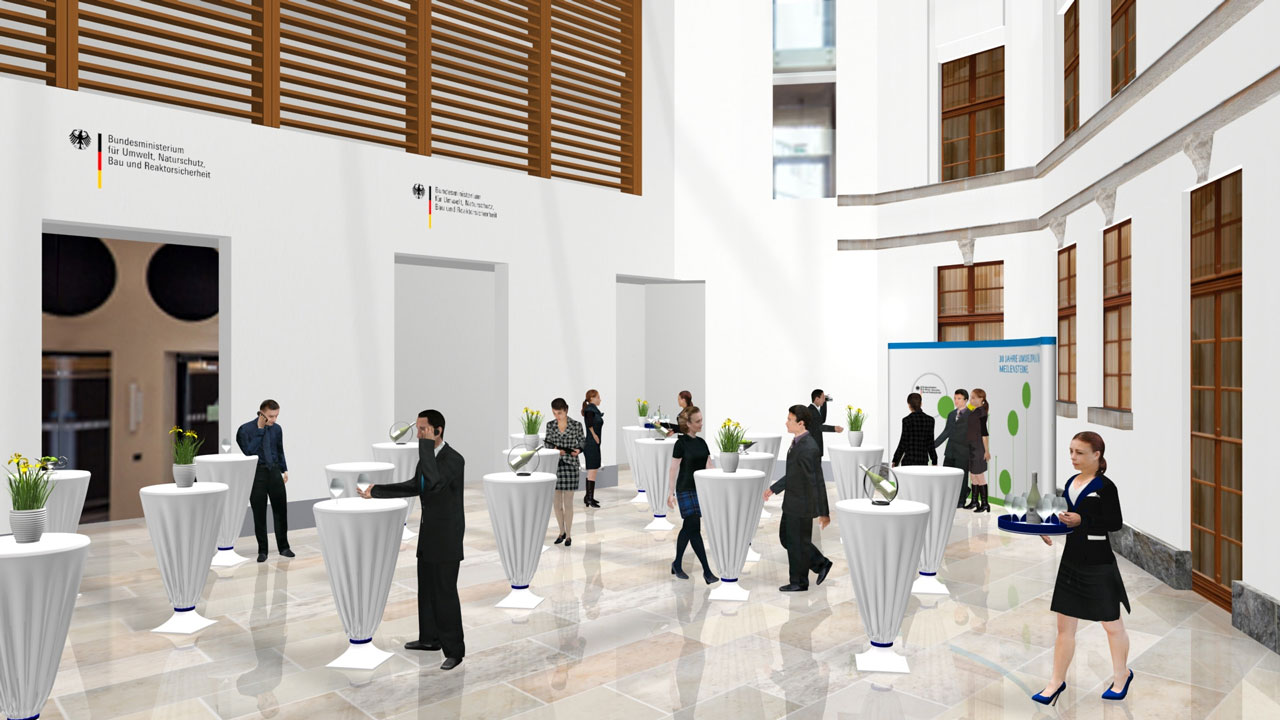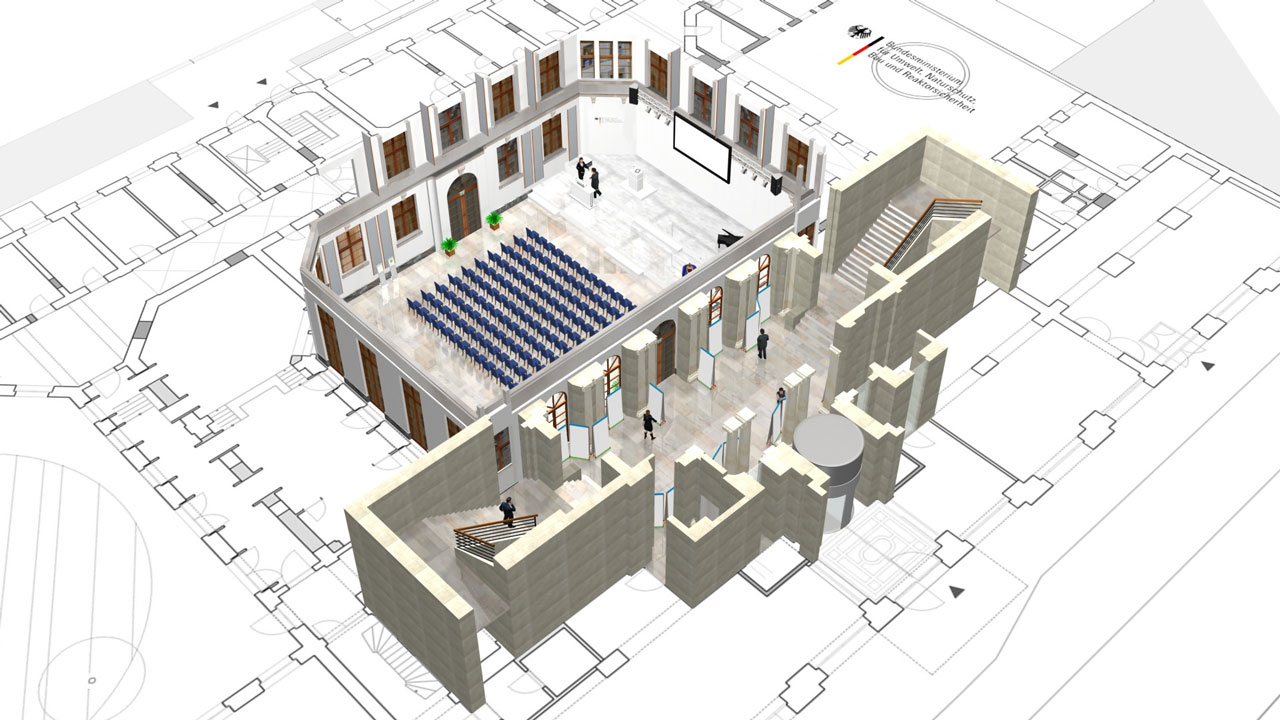 re:publica 2016
Later in 2016 Vagedes & Schmid organized another public event for the Federal Ministry of Labour and Social Affairs (BMAS). The idea was to create a appealing and open space to communicate with attendees of Re:Publica 2016 Germany's largest conference on Web 2.0 and internet politics.
Similar to my 2015 project for the ministry, I created a 3D environment under close cooperation with the leading architects and designers. The main challenge was to arrange the logos of the participating organizations in scalable textures for 3dsMax.